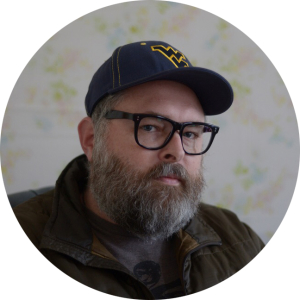 My name is Roger May. I am a documentary photographer living in Raleigh, North Carolina. I was born and raised in the Tug Valley region of southern West Virginia and eastern Kentucky.
I'm a proud Appalachian, and if you read this blog for any length of time, you'll pick up on that. I'm also opinionated, hard-headed, and outspoken about issues near and dear to me.
I appreciate photography of all types, but I'm drawn to documentary work that reveals the human spirit. I tend to hoard photography books, drink too much coffee, listen to the same songs over and over again, and bore my friends with obscure facts about photography, Appalachia, and gadgets. And foaming hand soap. I'm currently enrolled in the Certificate in Documentary Arts program at the Center for Documentary Studies at Duke University, where I've also worked as a part-time instructor.
In February 2014, I launched the crowdsourced photography project Looking at Appalachia.
I'm the husband of a beautiful West Virginia girl and together we have four children, a slew of critters, and never a dull moment.
"Don't forget to take your camera for a walk." – Jim Merithew
Photo by Pat Jarrett, ©2014 and used with permission.